Mortgage Arrears - Sell & Rent Back Solution
Don't let the bank evict you for being in Arrears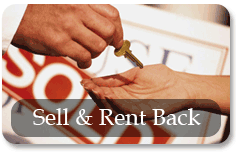 If you are facing mortgage arrears and are looking for solution to the lower your monthly outgoings, and avoid eviction, sell and rent back may be the solution to your problem's. You will need to contact a FSA authorised firm to see advice from.
In the UK there are hundreds of thousands of people who have been in or are currently in mortgage arrears. Once you fall behind on your monthly mortgage payments it can be very difficult to get back on your feet again as you will always be chasing last months payments. It is not just home owners that face mortgage arrears, but also landlords. A couple of missed payments by a bad tenant can put you at risk of being repossessed and ruin your credit score and affect your ability to raise finance or borrow money in the future.
We can purchase properties with sitting tenants from landlords, and some firms can rent back to the homeowners themselves. The best way to lower your monthly outgoings is to clear existing debts, mortgage repayments and any other outstanding charges or debts that are owed. By selling your property you can free up the equity tied in your home to clear these debts, and in most circumstances you are also left with a surplus of cash due to the value of property increasing over the time you have owned your home.
Contact us today to sort out your mortgage arrears, avoid repossession and overcome any financial difficulties that you may be facing. If you are just one or two payments behind it is always possible to catch up and bring yourself out of arrears to prevent eviction. But once the problem accumulates, and you miss more than two payments it becomes very difficult to turn the situation around without drastic action. We can advise on the best course of action to take to handle your debts, and mortgage arrears difficulties. Sell and rent back options are available to anyone in the UK via FSA regulated firms.
If you would like more information on how to clear debts, mortgage arrears and prevents possible eviction, please contact us today, by filling in our 30 second enquiry form.
Contact Us - If you want a quick property sale
Simply fill in our 30 second enquiry form and we will contact you within 24 hours
You can also call FREE on:
0800 112 3340 or 0207 183 6789
(Lines open 24 hours a day, 7 days a week)