Stop House Repossession
We buy houses for cash in the UK and can stop your property being repossessed by the bank
Stop House Repossession – we can help
We by houses for cash in the UK and can stop your house being repossessed by the bank.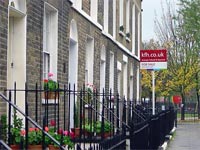 AC Investments can purchase any house within 24 hours where necessary, you will then be able to repay your mortgage and clear arrears before things get out of your control. Acting early with AC Investments could leave you with the cash you need and a completely clear credit record. Carry on your daily living without the stress and headache caused by property repossession. AC Investments can buy your property quick enough to stop any repossession, even with only 24 hours notice. You can remain in control. Selling your house through AC Investments can release more money than a forced sale by a bank. Finally, there is a solution where you can choose and control your future.
No matter how serious your situation, we can help.
You and your family do have a solution and it is never to late to choose what happens next to your home. There may not be much time or too many solutions but there is a way out of financial ruin. Avoid repossession and turn your life around with some cash to make your next choice. Are there not many solutions to hand? Are you facing even more expenses and no place to live? You are only one call away from stopping your repossession disaster.

Times can be both difficult and hard; it is possible to become blind to a solution. When facing repossession, the only asset with any value is most likely your current home. With estate agents selling your home fast can take 3-6 months so a quick sale is out of the question, the final stages of financial pressure could be unbearable for you and your family. Price reductions still never guarantee a quick sale to a traditional buyer since they still have their mortgages to arrange.

Why let the bank repossess your house when it is likely to be re-sold at an auction for as much as 20-30% below its real worth. What this means to you is that you get nothing from the sale, or even worse you are left with huge debt that you still owe but no home to live in. Along with the financial loss, you may then also be blacklisted for credit making future loans more difficult and more much expensive.

The fact is - you do have money. It may just be locked up in your property. If you have equity then it is definitely not necessary to live with this kind of stress from repossession. We have past clients who sold their homes with as much as £50 000 cash left for future use. In an instant their debts were settled and their lives given back. Now you know that finally with AC Investments - you have a real solution.

If you are in this situation we also offer a sell and rent back option where we will buy a property and then rent it back to you. This rent back period can be months or years depending on what you want. This means our clients can solve their financial and accommodation problems in one transaction. We have the ability to stop repossession right up to the date of eviction, depending upon your circumstances. In some circumstances you can persuade the court to delay the repossession if you inform them about the AC Investments offer for the property. They should allow the sale to go through if it is fast – and it will be with AC Investments.

Although any sale to AC Investments will be for less than the market value of your home, we honestly believe with passion that our service provides you with real value when facing the repossession of your valuable asset – your home. We treat every situation and every person as an individual.


We ensure that we develop a tailor made solution to solve your problem or suit your need. We can help and we will help you. AC Investment clients facing repossession can now see a clear way forward with us through a straight purchase.
Contact Us - If you want a quick property sale
Simply fill in our 30 second enquiry form and we will contact you within 24 hours
You can also call FREE on:
0800 112 3340 or 0207 183 6789
(Lines open 24 hours a day, 7 days a week)