Quick and fast property buyers
Frequently Asked Questions - Selling your house quickly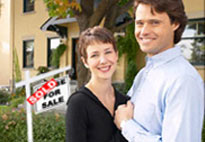 Benefits to YOU for selling to a quick property buyer.
What are the benefits of a quick house sale?
Why might you want to sell your property fast?

Unable to sell property [too long on the market]
Emigrating
Remove the hassle of tenants [Buy to Let properties]
Broken Sale Chain
Inherited property. [ in bad condition, or just a quick sale needed ]
Swift conclusion to Relationship breakdowns
Solve your repossession problems / Avoid repossession
Relocation made easier/quicker
Avoid the expense of Estate Agents Fees
Less monthly mortgage payments to make.

Contact Us - If you want a quick property sale
Simply fill in our 30 second enquiry form and we will contact you within 24 hours
You can also call FREE on:
0800 112 3340 or 0207 183 6789
(Lines open 24 hours a day, 7 days a week)