Get an instant, Fasttrack home sale with AC investments.
We are fasttrack property buyers
Do you need instant home sale? Would you like to sell your home quickly? Would you like a specialist buyer that can give you an instant home sale?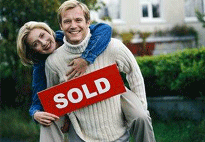 The selling of the property can be quite a lengthy process. Some people do not have the luxury of time or money to use the traditional route of estate agents and selling their property on the open market. Using a specialist property trader like AC investments, you will receive an instant property sale, with the added option to rent the property back. We are the perfect alternative to using traditional routes such as estate agents.
You can call us 24 hours a day with your enquiry. We promise an instant cash offer, so that you can achieve the fastest possible sale if you are pushed for time. Once the price has been agreed your sale will go through in as little as four weeks.
Selling quickly allows you to instantly release the capital in your property. So that you are left with a surplus of cash and sold property, with little hassle to yourself instantly.
We will handle all the paperwork and take on all the stress associated with selling your home in an instant, we can even pay your solicitor costs and also valuation costs. So there are no fees associated with our instant property sale service.
How does it work?
AC investments will help you to achieve an instant home sale because we are cash buyers and do not need to raise a mortgage. We are fast and efficient and we make you our priority. All you need to do is make an enquiry with us and we will contact you about how to achieve an instant sale within 24 hours of your enquiry.
We will arrange to visit your property, and to value it and make an instant offer on your property to the timescales that are best suited to you and your current situation.
We can complete the property purchase in the shortest time possible. This can be in as little as two to four weeks. We treat every client enquiry very importantly and individually. It is vital that our service is suited to your current situation. Please feel free to fill in our 30 second enquiry form and we will do the rest to insure the instant sale of your home.
Contact Us - If you want a quick property sale
Simply fill in our 30 second enquiry form and we will contact you within 24 hours
You can also call FREE on:
0800 112 3340 or 0207 183 6789
(Lines open 24 hours a day, 7 days a week)