Selling your unmodernised property fast
Want to sell your Property in poor condition or unmodernised?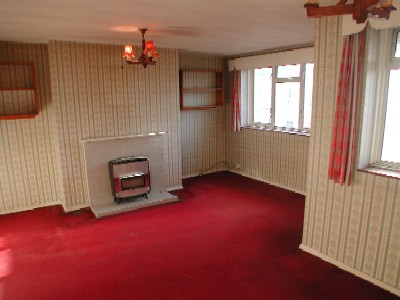 Do you own a property that is unmodernised and in need of refurbishment?
If the answer is yes then there is a good chance that you would like to sell it
fast and hassle-free
. There are numerous options available to you when you want to realise the equity tied up in an unmodernised property that is in need to work. The key here is to sell your property AFAP - as
FAST
as possible.
In property acquisition advisor Motley Fool's savings accounts page, it's been specified that the decline of property's value is parallel to the time it's left untouched. So if you've got no immediate plans to renovate a house/property you own, it's more ideal to sell it ASAP than watch its market value plummet.
The first option is selling though an auction. On the surface this seems like a good approach, but the problem with auctions is that you need to first of all give the auctioneer many weeks notice so that they can view, photograph, research and list your property in their next upcoming auction. Then the auctioneer needs to market this property for a number of weeks leading up to the auction. Once the auction takes place a buyer then has a further 28 days to complete the purchase. In total selling though an auction is no quicker than the traditional slow route of selling though an estate agent. Add to this the Auctioneers fee plus VAT, the fact that properties go for about 40%-50% less than the market value at an auction and the fact that it may even end up unsold, and you have a very uncertain, slow and non beneficial method of realising the cash from selling your unmodernised property.
If you have an unmodernised property that is in need of refurbishment or even just some TLC we are able to buy your property for CASH quickly, as we do not need to raise a mortgage to purchase property. We can complete a sale in as little as 2 weeks, and offer a genuine, hassle-free cash sale of an unmodernised home in any condition.
We look specifically in London, the South East and North West.
If you would like a hassle-free cash sale of your unmodernised property or home that is in need of refurbishment, please fill out our quick 30 second enquiry form
Contact Us - If you want a quick property sale
Simply fill in our 30 second enquiry form and we will contact you within 24 hours
You can also call FREE on:
0800 112 3340 or 0207 183 6789
(Lines open 24 hours a day, 7 days a week)