Cash House Sale - We are Private Property Buyers
Avoid Hassle, Sell your home Quickly for Cash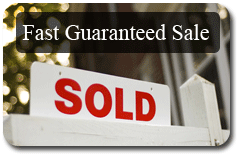 Have you ever been in a situation where you wanted to sell your home quickly for cash?

This situation is not uncommon as there are many instances when people require a quick sale of their home. Using an estate agent is not suited to those who do not have the luxury of time on their side, and also does not allow you to choose whether you prefer a cash investor who can create a truly hassle-free home selling experience for you.
At AC Investments, people come to us for one reason, and that is to find a best (and often fastest) solution for the sale for their home that is unlike the slow traditional method of selling a house.
We focus on quick home sales that can only be achieved using cash, as traditional buyers will always need to raise a mortgage, and even then there may be problems. Normally people allow 6-8 weeks for an agent to market their property, followed by a 2-4 month purchase process.
We can offer you a property exchange in as little as 7 days, and full completion within a 2-4 week period. As we have cash funds available at all times, we are never in the position of having to delay on the purchase of your home. Once we make you an offer (always within 24 hours of seeing your property) we have never backed out of an offer, ensuring you have a guaranteed sale of your home.
For those who would like to release the cash in their homes, but avoid costly loans, we have a sell and rent back scheme where you can relase the cash in your home, stay in your house, and also lower your monthly outgoings with an affordable long or short term rental agreement.
Contact Us - If you want a quick property sale
Simply fill in our 30 second enquiry form and we will contact you within 24 hours
You can also call FREE on:
0800 112 3340 or 0207 183 6789
(Lines open 24 hours a day, 7 days a week)