Sell your tenanted property easily. Landlords: Cash in on your Buy-to-let investment
Do you want to release cash from one of your buy-to-let investments? Whether itís one property or a portfolio, we can help.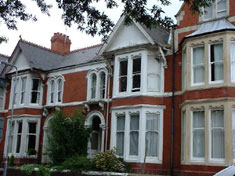 Many people believe property is a get-rich-quick business that is easy to run and simple to maintain. Being a Landlord we donít need to remind you how costly and potentially time consuming it can be as a business.
What first looked like a simple and easy investment can soon turn into a costly, frustrating and time-consuming exercise.
If you would like to sell your buy-to-let property quickly to release the equity from your investment, we can help. If you choose to sell though traditional routes, having a tenant in a property is seen as liability when trying to sell and many agents will down value your property accordingly. It will also have limited appeal as normal buyers usually cannot see the potential in a buy-to-let investment, and viewings tend to only be able to take place at the tenantís convenience, not to mention the possibility of the future buyers throwing your tenant out.
If you choose to sell an empty or vacant property it is important that you get a quick sale, as there will no longer be a tenant paying rent to supplement your investment, so a slow sale can be very expensive if you need to service the mortgage yourself, a buyer pulling out after a couple of months could potentially put you as a landlord into mortgage arrears.

There are many reasons why you may wish to sell a buy-to-let property:
You may need to release capital tied up in your buy-to-let property for other investments or business opportunities.
You are fed up with paying letting agents a big percentage of your rental income for doing nothing.
You donít want to be on call 24 hours a day for the needs of your tenant to sort out property maintenance and repairs.
Youíre fed up with demanding tenants.
Youíre constantly trying to find tenants and having voids where the property is empty and having to make up the rental shortfall out of your own pocket.
After costs youíre paying out more money every month than is coming in.
We are able to help you if you are facing any of these reasons and more, for wanting to sell your investment or buy-to-let property quickly for cash. Whether it is a vacant possession or a tenanted property we can make you a quick cash offer on your property with a guaranteed sale.

Call us now for free advice on how we can help you, or complete out quick 30 second enquiry form.
Contact Us - If you want a quick property sale
Simply fill in our 30 second enquiry form and we will contact you within 24 hours
You can also call FREE on:
0800 112 3340 or 0207 183 6789
(Lines open 24 hours a day, 7 days a week)