National Cash property buyers
AC Investments – Cash buyers of property throughout the UK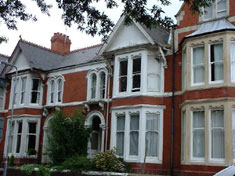 If you are facing a situation where you need a quick sale of your property it is vital that you choose a service that is suited to your needs and can deliver as promised. We are cash buyers of property and can purchase property in any location, and any condition quickly for cash regardless of your circumstance.
Whether you are:
Facing repossession
Unable to manage an inherited home
Going through divorce
Relocating or emigrating
Unable to get a sale through an estate agent
Want to Sell & Rent Back - Sell & Stay without Moving
Or any other reason...
The Open Market!
Selling your property on the open market is essentially a trade off between price and time. A traditional sale can take anywhere from 3 months to in excess of a year!! Using this route you will more than likely get a higher price for your property, but liable for other costs such as legal fees, estate agents fees, surveys, and plenty of paperwork.
Why a CASH property buyer:
AC Investments makes you a CASH offer for your property. We are committed to offering a 'fair' and realistic price for your property, based on a quick sale cash offer. There is no mortgage to raise, and the whole process will typically be complete in a matter of weeks, to your timescale. If your need to sell is greater than your need to achieve the full market value of your property, our service is suited to you.
NO FEES, NO FUSS!
As Cash Property Buyers we buy flats and houses, regardless of size, condition, and price. WE PAY your legal fees, and all formal independent RICS valuations (some companies charge you for a valuation before they will even make you an offer!).
Remember, regardless of our offer, you are under absolutely no obligation to sell to us. Beware of some outfits claiming to promise you are sale in 7 days (average cash sales take 3-4 weeks), or offering you a strangely 'High' offer, when most other cash buyers all offer around the same figure (approx 80%-85% of the full market value) - ask them how they can afford to pay more than everyone else?. It's usually a tell-tale sign that they are planning on lowering their offer at the last possible moment before you complete the purchase leaving you with little options!
We do not just insure that as cash property buyers, we provide a rapid house sale, but we pride ourselves in being ethical cash property buyers who will manage the sale process to ensure we provide a hassle-free experience and complete transparency.
Contact Us - If you want a quick property sale
Simply fill in our 30 second enquiry form and we will contact you within 24 hours
You can also call FREE on:
0800 112 3340 or 0207 183 6789
(Lines open 24 hours a day, 7 days a week)