Getting a quick property sale in London
A.C Investments will buy your house quickly. We Specialise in London and the South East
What's invloved in getting a quick sale in London
It all depends on why you want a quick sale and how flexible you are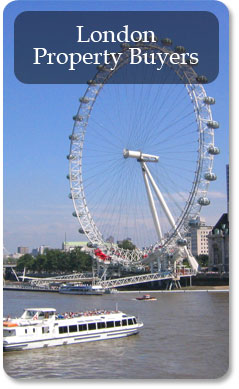 We can provide solutions that are catered to your individual needs. Being a London homeowner i don't need to remind you that if you have owned your property for any considerable about of time the chances are it has gone up in value. This is of great benefit to you as it means that you have some equity in your property.
In exchange for a quick cash completion of your London or South East Property, we generally purchase the property at around 15 – 20% below market value. This creates a win for you the seller, as you will have your hands on the cash tied up in your London property as soon as possible. It also avoids you having to go through the long, and often very frustrating process of advertising trough an estate agent, arranging viewings, buyers pulling out, having to wait for buyers in a chain, or raise a mortgage….the list goes on. Selling to us who have cash funds available makes for a hassle free experience. It also creates a win for us, as we get a discount on the property for being able to work with your timescale.
A quick property sale is not just about selling something, it's also about helping you out if you are in a difficult situation. Divorce, Debt, Impending Bankruptcy, Death etc, can all be reasons to search for the quick sale for your London property. We will be happy to work with you through your troubling times, and ensure that discretion is of the utmost of importance, and it's not just London that we deal with….we are available to look at opportunities all over the UK, but prefer those in London and the South East dues to the convenient proximity to us (We are based in London) and have been providing sellers like yourself with a quick sale since 2002.
Recommend someone who wants a quick property sale in the UK
Please do not hesitate to get in touch with us, we are always happy to get new enquiries. Also there is an opportunity for you to make some money yourself. If you know somebody who is thinking about selling, and would be willing to sell at up to 20% below market value for a quick sale, then please get in touch, as if we end up purchasing the property, you will be paid £500 for the recommendation!!!
More question on getting a quick London property sale:
Remember it's not just London we do quick property sales in, but London is the market we know best. If you have any other questions, then please visit the FAQ page, which has a host of common questions asked by our other clients wanting a quick property sale
Contact Us - If you want a quick property sale
Simply fill in our 30 second enquiry form and we will contact you within 24 hours
You can also call FREE on:
0800 112 3340 or 0207 183 6789
(Lines open 24 hours a day, 7 days a week)