Avoid | Stop | Prevent Property Repossession UK
Property Repossession – Sell for cash to avoid
ACT NOW
- Use our 30 Second "
Immediate Cash Offer
" enquiry form to stop repossession of your home.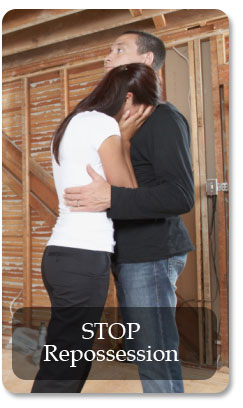 The one thing about house repossession that it is important for you to understand is that it can be stopped, even a couple of hours before the actual time of repossession of your property. When you face repossession there is very little an estate agent can do to help you if you need to sell your home quickly.
Once the bank undertakes repossession of your property, they are only concerned with getting the original mortgage back. Any equity you may have built up over the years will be lost and could leave you in an even worse debt situation. If you well your property for less than you owe you could still be left with outstanding debts once the bank has repossessed.

We are fully aware of how difficult and stressful repossession can be which is why we pride ourselves on ensuring complete confidentiality and sympathy when dealing with all of our cases.
Repossession Solutions
Quick cash sale (direct purchase)
We simply buy your property quickly for cash. This avoids not only repossession but also having a repossession registry on your file and also being credit blacklisted.
Sell and rent back
Selling and renting back may be another option - although you will need to seek advice from a FSA authorised firm.
Interested in a solution to property repossession?
AC Investments can help you if you are facing repossession, and buy your home for cash. Please complete the quick enquiry form on the right and we will get back to you within 24 hours. It takes no more than 30 seconds to make an enquiry.
Contact Us - If you want a quick property sale
Simply fill in our 30 second enquiry form and we will contact you within 24 hours
You can also call FREE on:
0800 112 3340 or 0207 183 6789
(Lines open 24 hours a day, 7 days a week)