Stop repossession - London & South East..
We can buy your house for cash & clear your debts.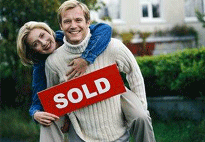 For any
London
or South East resident that owns the property and is in mortgage arrears or facing repossession, estate agents offer very little to those who need to sell their property quickly and release the cash.
When you face repossession, the lender is only interested in one thing, and that is to get their money back as quickly as possible. They are not concerned with what is left over, and you actually getting any money back will stop people face repossession for a number of reasons, sometimes it's a case of finding it difficult to keep up with mortgage repayments, tenants not paying the rent and subsequently you not being able to pay your mortgage as a buy to let landlord or that and other financial commitments has come up and had an impact on your ability to repay the bank.
The worst thing about being repossessed in London is that not only do you lose the equity in your property that you have built up over the years, if the bank sell the property for less than the original debts, you, the owner can still be left owing the bank money.
Many banks sell these London and South East repossession properties at auction where they achieve 35% to 40% less than the market value. This means that you get absolutely nothing from the sale of your home and you still owe a debt. As well as the financial loss associated with repossession. You also face being credit blacklisted, and face the prospect of not being able to raise finance in the future because of a bad credit record. As borrowing is a part of life, this can have a very bad effect on your financial situation. We can stop repossession in London & the South East, at any stage, providing you have sufficient equity in your property and your mortgage arrears, redemption penalty and outstanding mortgage is less than the property value. If you would like to stop repossession, we can help you. Fill in the quick enquiry form on the right of this page, and we will be in touch within hours.
To avoid and stop London repossession, we have a number of ways we can do this and have helped a variety of our clients stop repossession remain in their homes and also have a surplus of cash to enjoy their lives with.
Stop repossession now, and avoid property eviction, contact AC investments.
Don't put your home at risk - ACT NOW
Contact Us - If you want a quick property sale
Simply fill in our 30 second enquiry form and we will contact you within 24 hours
You can also call FREE on:
0800 112 3340 or 0207 183 6789
(Lines open 24 hours a day, 7 days a week)