Rapid Property Buyers UK – Sell your house without Hassle
We are rapid property and house buyers who can buy your home quickly
Are you in a situation where you need to sell your property rapidly with minimum fuss?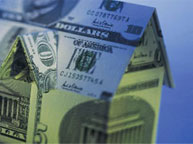 Thousands of people every year in the UK find themselves in a situation where they need a quick and guaranteed sale of their house. Whether you have found the home of your dreams, are in financial difficulties, relocating, emigrating, starting a new life, illness, divorce, retirement or just want to avoid the hassle and inconvenience of a traditional house sale, then we can help you to find a solution..
We recognise that our service is not for everyone. If you have the luxury of time and you need to realise the maximum full market value of your property, we always advise that selling on the open market (usually though an estate agent) is the best way to achieve this. We believe the business of rapid property buying for us is an 'ethical' business, and one that should always create a win-win situation. After discussing your situation with you, if it is in your interest to use another service or solution we will advise on this as we are about helping you understand the choices available to you so you can make an informed decision about which route is best suited to you.
The benefits of our service are the following:
It puts you in control of your situation

We can buy to YOUR timescale
No Legal Fees
No Estate Agent Fees
Avoid strangers walking though your home
Choose to move on or Rent back
Complete confidentiality
If your need to sell your property is greater than your need to achieve the full market value of your home, then a rapid property buyer like ourselves will be able to find a solution for you. In exchange for a guaranteed sale of your home, we offer you a fair 'trade' price on your property of approximately 80% - 85% of the full market value (sometimes described as 15% - 20% below market value). Unlike many rapid property buying companies we will not make you a 'shot in the dark' offer over the phone without seeing your property, because it's impossible to put a value on something we haven't seen. You wouldn't make an offer on a second-hand car over the phone without seeing it first would you? What we will offer you is an illustration of the kind of offer you can expect in exchange for a quick and guaranteed cash sale.
If you would like more advice or information about the options available to you, please feel free to get in touch with us.
Contact Us - If you want a quick property sale
Simply fill in our 30 second enquiry form and we will contact you within 24 hours
You can also call FREE on:
0800 112 3340 or 0207 183 6789
(Lines open 24 hours a day, 7 days a week)