Sell and rent back. No need to move home
Sell and rent back schemes. Ideal if you want to stay in your home and release the equity.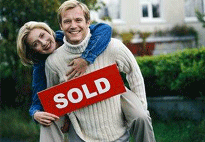 Many property buyers offer an option where you can sell and rent back your property. This involves selling your property, and renting it back at an affordable rate, which means you achieve a fast house sale without the hassles of finding a new home. Many people enjoy the benefits of selling for cash. Quickly, releasing equity and remaining in their home. This can solve a number of financial problems, all in one transaction.
Sell and rent back is ideal for people who:
Want the benefits of achieving a fast house sale, and being a cash buyer for your next purchase. If you have planned on buying a new property, either in this country or abroad, being a cash buyer with no chain, puts you in a great position to get a discount on your new home without needing to move immediately.

Need to release equity from their homes to pay off loans debts or invest in a new business. If they don't want to leave their homes.

Face repossession have mounting debts in mortgage arrears etc. Sell and rent back scheme allows you to pay off your debts without moving your home.

Worry about the price of property falling. By selling quickly you can release the cash locked up in your property.

Want to avoid the expense of various equity release schemes? These schemes generally target older customers and because of their long dated nature they are very difficult to calculate what the true costs really are.
With sell and rent back, you get the best of both worlds. You get a fast quick property sale, and you also have the option to rent your property back at an affordable rate. Traders in this market must try their best to make sure that the maximum rent you pay is the market rent, but ideally less. In most cases customers end up paying a lot less than the market rate, and have extra cash to enjoy other things in life.
Unfortunately we cannot advise directly on these schemes, so you would need to seek advice from a FSA authorised firm.

Disclaimer: AC Investments are not authorised to directly advise on Sale and Rent Back (SaRB) arrangements from the 1st July 2009.

Contact Us - If you want a quick property sale
Simply fill in our 30 second enquiry form and we will contact you within 24 hours
You can also call FREE on:
0800 112 3340 or 0207 183 6789
(Lines open 24 hours a day, 7 days a week)