Stop eviction orders, avoid being evicted
If you need to know how to stop being evicted. Then we have the answer.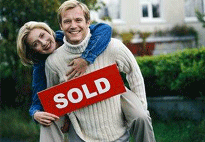 It does not matter where you are in the process of eviction. We will be able to stop eviction. All you need is a professional property buyer to show you how to practically stop eviction. We have many years of experience dealing with people who are facing repossession, and are about to be evicted from their property.
We know how to stop eviction.
Although repossession and eviction is a common feature of life. Many people believe that it happens to someone else, and it will not happen to them and their property. This often means that they leave it until the last minute to actually seek help about stopping eviction. The earlier in the process, you are the more options, you will have for us to be able to help you out of a difficult situation of eviction. Even if you are further down in the process of repossession and eviction. We can still stop eviction, effectively for you to read gain control of your life.
AC investments can help you to work out how to stop eviction.
We have a track record of helping our clients avoid eviction. AC investments understand the process, and if necessary, we can even come to court to help you understand how to stop eviction.
By stopping eviction, you will also release cash. As we will buy your property quickly. The process can take as little as two weeks if required and will allow you to of your mortgage and debts and still be left with a surplus of cash after stopping eviction.
Contact Us - If you want a quick property sale
Simply fill in our 30 second enquiry form and we will contact you within 24 hours
You can also call FREE on:
0800 112 3340 or 0207 183 6789
(Lines open 24 hours a day, 7 days a week)