Sell and rent back schemes
Sell your home for cash - then rent it back with equity in your hands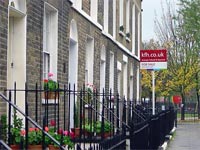 A "Sell and Rent Back" scheme is perfect for you if you are looking to sell your property and remain in it - as a tenant. This means that you can solve both living and financial worries - simply and easily.




A Sell & Rent Back scheme will suit you if :
Want to stay as a tenant but don't want to use an equity release company, who tend to give you less than 50% of the value of your home.

You are experiencing financial difficulties or are being threatened with repossession and would like to release equity to repay debts and reduce your monthly outgoings. You can start your new life without the debts when you sell and rent back.
You don't want to move you and your family into rented accommodation - preferring to remain in your own home.
You are concerned about property prices and would like to sell and bank your profit or Minimise your losses.
Maybe you just simply would like to release funds for any purpose - yet still enjoy living in your home.
Many people choose to rent back who are not experiencing financial difficulty – they simply want to be mortgage free and in some cases also release equity.
Many people approach Sale and Rent Back because they do not want the stress and headache of finding a new property - not to mention the added cost of moving. A Rent Back arrangement can remove some of that stress for both you and your family - without the stress normally involved in making large financial transactions.
Selling your property using a sell and rent back scheme will involve accepting an offer below market value. Remember that selling through an Estate Agent will cost money in fees and solicitors costs (plus you don't have the option to rent back). Once your property is actually sold, you will then need to find somewhere else to live which involves added time, expense and hassle.
Disclaimer: AC Investments are not authorised to directly advise on Sale and Rent Back (SaRB) arrangements from the 1st July 2009.

Contact Us - If you want a quick property sale
Simply fill in our 30 second enquiry form and we will contact you within 24 hours
You can also call FREE on:
0800 112 3340 or 0207 183 6789
(Lines open 24 hours a day, 7 days a week)