Property Buyer | AC Investments vs Estate Agents
The difference between property buyers, and what an estate agent offers
It is important for you to understand the difference between selling to a cash property buyer, and selling though an estate agent.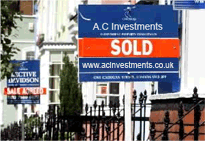 AC Investments offers a cash buying service to people in the UK who wish to sell their property quickly, and hassle-free. One of the most popular reasons why people decide to sell for cash, is that they have been let down by a buyer after a long sales process. We can help by making an offer and purchasing property approximately 80-85% below the open market value. This gives you a fast cash sale with no hassle, and gives us the margin we require to make the deal work.
When we use the term 'open market value', we are judging that figure on actual sold prices of comparable properties in your area, and valuations based on what the bank valuers say, and not inflated valuations used by estate agents to get your business. The vast majority of property in the UK sold through estate agents is inflated in valuation, which is why on average sellers receive offers around 6-9% less than the asking price. This has nothing to do with our culture of 'haggling', but more to do with offers that represent a truer market value of the property.
Using conventional methods to sell your home will more than likely get your a higher price for your property but it's painfully slow and made worse by unreliable buyers.
If time is of the essence, then using an estate agent is probably the worst thing you can do. In a very overheated property market an agent can shift a property very quickly, but this is only half the battle. When the property market has many potential buyers, the reliability and quality of the actual buyers tends to go down dramatically. Feeling rushed for fear of loosing the deal to one of the many other buyers, they make offers in excess of what they can afford, or more accurately what their banks can lend them. This may not be apparent at first, but buyers pulling out of deals is extremely common, as their purchase is governed by impulse, emotion and greed more than logical thought. Although it won't hurt them to pull out of the deal, it can be devastating for you if you were relying on that buyer for the sale of your house.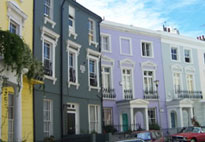 By working with AC Investments you can have the security of knowing you are dealing with property buyers who have the cash funds in place, charge no fees, and can purchase your property as fast as you need it sold.
AC Investments offers you a fast, guaranteed house sale that takes away the uncertainty and stress associated with selling your home through an estate agent. AC Investments enables you to sell your house quickly, which effectively gives you immediate access to the equity value tied up in your house.
We also offer very unique and tailored services like sell and rent back that are not available through traditional methods of selling like estate agents. When you choose a quick sale with us, there are no inconvenient property showings and no hidden costs. We make selling your home as easy as selling a car! We have guaranteed cash to buy your house, and you can complete a quick home sale – within as little as 7 days if required, although most purchases realistically take between 3-4 weeks.
Contact Us - If you want a quick property sale
Simply fill in our 30 second enquiry form and we will contact you within 24 hours
You can also call FREE on:
0800 112 3340 or 0207 183 6789
(Lines open 24 hours a day, 7 days a week)