A Quick Property & House Sale - England
Regions where we can provide a quick property sale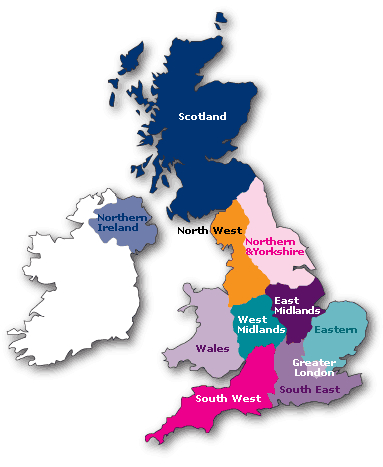 Would you like a quick guaranteed and hassle-free sale of your UK property?
AC Investments can provide you with a quick property sale in England in all the major counties.
We are cash buyers and have funds available to purchase property in as little as 2 weeks. In exchange for a guaranteed cash sale on your property we can offer you a range of solutions to suit your circumstances.
Our services may not be for eveyone. If your motivation is to achieve the highest price possible for your property, and you have the luxury of time, we would always recommend that you sell though traditional routes such as estate agents.
If your need to sell is greater that your need for the maximum market value then we can often find a solution for you. Our business is NOT about buying property at the lowest possible price, as this is both unethical and does not make for a win-win situation. Our aim is to find solutions that work for YOU and also work for us too.
A popular question often asked to us is: 'what are you going to offer me then?', and the answer is always the same. Everyones situation is unique. Our offers depend on your current circumtances, how quickly you need to sell, your properties location and condition, the current local property market etc. What we don't do is throw a low offer and just hope someone says 'YES', or worse ask for you to pay an upfront valuation, which is how a lot of unscruplious property buyers currently operate. We take the time to find out about you and what your goals are and how we can assist you. As a guide we offer a trade price on your home or property of between 75% - 85% of the full market value. We pay all legal and valuation fees as any self-respecting property buyer should. If you are looking to sell your property to a cash buyer, you should not be required to pay ANY fees.
If you are interested in selling to an ethical and fair cash buyer please call us today for free advice or a friendly no obligation chat....or fill in our quick 30 SECOND enquiry form to the right of this page.
Below is a list of the areas that our service covers. This also includes the ability to sell and rent back your property.
Bedfordshire
Berkshire
Bristol
Buckinghamshire
Cambridgeshire
Cheshire
Cornwall
County Durham
Cumbria
Derbyshire
Devon
Dorset
Essex
Gloucestershire
Hampshire
Herefordshire
Hertfordshire,
Isle of Wight
Kent
Lancashire
Leicestershire
Lincolnshire
East London.
North London.
South London.
West London.
Manchester
Merseyside,
Northamptonshire
Northumberland
Nottinghamshire
Norfolk
Oxfordshire
Rutland
Shropshire
Somerset
Staffordshire,
Suffolk,
Surrey
Sussex
Tyne & Wear
Warwickshire
West Midlands
Wiltshire
Worcestershire
East Yorkshire
north Yorkshire.
South Yorkshire
West Yorkshire
Above is a current list of regions that we cover in a quick property sale service. If your house is in England and is in one of the following regions then we will be able to buy your property as quickly as you need it sold for cash. We can complete to your timescale and charge no fees for our service. If you are looking for a quick property sale, look no further than AC Investments.
Contact Us - If you want a quick property sale
Simply fill in our 30 second enquiry form and we will contact you within 24 hours
You can also call FREE on:
0800 112 3340 or 0207 183 6789
(Lines open 24 hours a day, 7 days a week)