Fast Track UK Home Buyers
We Provide a hassle-free fast track property sale.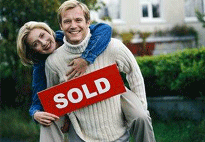 If you find yourself in the position where you need to sell your property quickly, only the services of a cash buyer like us enables you to get a fast track guaranteed sale to your timescale. Traditional sales take months, mainly due to buyers having to raise a mortgage and slow solicitors.
AC Investments can provide a fast home sale for cash, exchange contracts in as little as 7 days, and complete in 2 weeks if required. We pay all legal and valuation fees and can assign a solicitor who understands the importance of speed to our clients. Being a fast-track home buyer also allows us to provide solutions that regular buyers cannot. You may want to sell your home, and rent it back for a period of time to enable you to plan your next step in life. If you sell to a normal buyer this will not be possible, forcing you to make arrangements to move out on the day of completion.
We look at property in ANY condition and ANY location in the UK. Regardless of the reason why you are selling we can help you. All you need to ensure is that you have at least 20% equity in your home after taking into account any secured loans and outstanding mortgage. Please also ensure that you provide us with a realistic value of your property. This helps us to help you achieve the fastest possible sale if speed is of the most importance to you.
Our business is not about buying your property, but more about finding a solution that is right for you. If speed and a hassle-free guaranteed sale is more important to you than achieving the maximum amount for your home, then we can definitely find a solution for you. Should your need to sell at the highest price be your number one priority, we recommend you use an estate agent, as their job is to maximise the amount you receive for your home. This in itself is quite deceiving as the average selling price of a property in the UK through an estate agent is usually 8% less than the asking price.
After you consider the long sale process which will cost a couple on months mortgage payments, plus selling fees, legal's, Home Information Packs, and estate agent commission (around 2%) the average seller ends up selling their home for approximately 15% less than the market value through an estate agent, for a slow and non-guaranteed sale, as recent figures show, 1 in 3 buyers pull out of a property sale.
We are happy to discuss your circumstance and ways we can assist you in achieving a fast track sale. Please feel free to fill in our quick 30 second enquiry form, or call us free on 0800 112 3340
Contact Us - If you want a quick property sale
Simply fill in our 30 second enquiry form and we will contact you within 24 hours
You can also call FREE on:
0800 112 3340 or 0207 183 6789
(Lines open 24 hours a day, 7 days a week)