Sell Your House Quickly | Quick Property Sale – Private UK Buyer
Guaranteed UK Quick Property Buyer - Hassle-Free Sale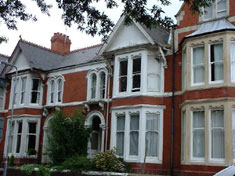 There had been dramatic rise in the number to people deciding to sell their home privately and avoid the hassle and fees that come with listing their property with an estate agent. There are numerous websites that make it easy for anyone to list their house up for sale and deal directly with buyers. This is a great way to sell your house as you can deal directly with the buyer who is interested in your property and cut out the middle man.
The downside is that if you want a quick property sale, and need to sell your house quickly you have little choice as estate agents usually take on average over 3-6 weeks to sell a property, and then the traditional buying process takes another 3-4 months as the buyer has to raise finance etc.
There are of course other ways of getting your property bought quickly, and achieving a quick sale. Many people opt to put their property in an auction. The benefit of this is that if someone buys your property then you can achieve a sale in about 28 days. The downside is that the price you may achieve for your house in an auction will probably be 30% or more below the current market value. In addition to this, when you get a quick house sale in an auction you have auctioneers fees to pay, plus there is no actual guarantee that anyone will buy your house.
AC Investments can help you if you are in situation where you need a quick property sale, and you need a buyer with the cash and legal system in place to exchange on your property in as little as 7 days and complete within 4 weeks. As we have large access to funds we are able to pay for property in cash, so we don't need to undergo the 6-8 week process of raising a mortgage. We buy houses in any condition, and any location in the UK, and offer you the option of renting back for as long as you wish at an affordable rate, and also the option to buy the property back if you wish to.
Contact Us - If you want a quick property sale
Simply fill in our 30 second enquiry form and we will contact you within 24 hours
You can also call FREE on:
0800 112 3340 or 0207 183 6789
(Lines open 24 hours a day, 7 days a week)