Local Property Buying Company - Sell with NO Hassle (UK)
We are an ethical property buying company - Guaranteed quick sale to suit YOU
Are you thinking of selling your house, hassle-free? Have you been let down or facing some unexpected difficulties and challenges in your life?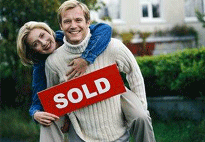 Don't worry, your are not alone. Every year thousands of people just like you find themselves in this same situation, where they need to sell their property as quickly as possible. But faced with the challenge of selling your property the challenge soon becomes, who shall I sell my property to?

An ever increasing popular option is to sell to a respected and ethical property buying company like AC Investments, who can provide a guaranteed sale on YOUR terms, and provide a range of solution for you to choose from. If it is in your interest to discover an alternative to selling, we'll recommend this also, as it's our business to help you as much as we can. It's also important to remember that not all property buying companies are the same.
We always advise that, like anything, you should shop around and make some enquiries to educate yourself about the industry and the types of solutions available to you from property and house buying companies. It is always easier for us to help an educated and realistic buyer who has learnt a bit about their property, the current market and how cash property buying works….but it's not essential.
What we would advise is that you make 1-3 enquiries with the property buying companies you are most comfortable with. Don't fill in as many online forms as possible, as your situation may not be taken with the seriousness it deserves, and leaves the door open for rogue traders to make your situation worse.
If you are in a genuine need to sell your home, and you have some equity in your property (the difference between it's market current value (what it would actually sell for in the current market – not asking price) and the outstanding debts on the property then it is more that likely that we can find a suitable win-win situation that will enable you to achieve a solution to your given situation.
Many of our clients choose to also rent back their properties also. We are happy to discuss this service with you in further detail as every situation is unique. One of the key questions that we are asked about our rentback service is the length of time the tenancy can last. Our answer is always the same….as long as you wish. We have many happy clients who have been renting back in excess of 5 years, which suits us as a property buying company as our costs are covered by the rents and suits our clients who can move on with their lives and live comfortably to achieve their goals.
Contact Us - If you want a quick property sale
Simply fill in our 30 second enquiry form and we will contact you within 24 hours
You can also call FREE on:
0800 112 3340 or 0207 183 6789
(Lines open 24 hours a day, 7 days a week)