Cash Home Buyers - UK Based, Quick Sale
We are quick sale national home buyers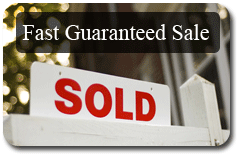 We can help in a number of ways when your are looking to sell your property. We receive many enquiries from sellers who are fed up with unreliable buyers who pull out at the last minute after a long 6-12 month sale process, or people who face mounting debt. We can help in a number of ways:
We can provide a quick sale. We make offers on all properties, and we usually take between 2-5 weeks to complete on the purchase of a property.
We can provide a solicitor for you, if you do not have one already, and can pay your legal costs if required.
We can negotiate with your creditors to extend their deadlines, and then assist you in clearing your debt.
All we ask in return is that you are flexible and genuine. If you want to achieve the full market value of your property, it will involve you using traditional methods such as an estate agent, and a 4-6 month purchasing period. In exchange for a quick sale of your property we offer between 70-80% of the full market value in cash.
With this offer you have the guarantee that you are dealing with a buyer with money in place, and no chain. You can then be assured that you home will be purchased.
The easiest way to contact us is to use the form on the right side of this page. We usually reply the same day, and a maximum of 48 hours.
Contact Us - If you want a quick property sale
Simply fill in our 30 second enquiry form and we will contact you within 24 hours
You can also call FREE on:
0800 112 3340 or 0207 183 6789
(Lines open 24 hours a day, 7 days a week)