Wednesday, January 30th, 2008
Call us FREE on 0800 112 3340 or use our 30 Second "Quick Cash Offer" enquiry form.
AC Investments is a private UK partnership that specialises in purchasing property quickly for cash. We are not a firm of estate agents and therefore have no fees attached to our service. We operate nationwide in the UK and specialise in London, the South East, North West & North East. We have a network of cash buyers across the country that can find custom solutions to purchase your property quickly.
Sell Property Quickly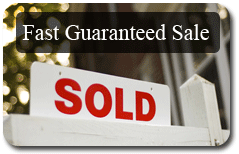 You may need to sell your property quickly for a number of reasons including:
Money Problems & Debt
Divorce
Relocation/Emigration
Broken Chain/Problems Selling
Inherited Property
Retirement
or any other reason….
In these circumstances it may not be cost effective or quick enough to sell your property though traditional methods such as estate agents or auctions. We can help you to achieve a quick sale of your property by providing solutions that work with your circumstances and timescale. In return for a quick sale, we offer between 75% – 85% of the open market value of your property. As a property buyer this enables us to purchase as quickly as possible for cash, and provides you with a quick property sale to suite your needs.